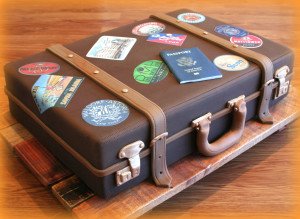 Moving house is one of the most stressful things we can do in our lives according to research, which puts it above bankruptcy, divorce and even the death of a loved-one. This stress is down to a number of things including; slow solicitors, all the documentation to complete, the huge sums of money at stake and difficult estate agents.
But, despite the stress the process of moving from your current house to a new home causes, many of us do it a total of eight times in our lives.
Wouldn't it be great if there were something you could do to make the move a little bit easier and a lot less stressful? Good news – there is! Here are 5 things you can do to help with the big move – that will mean on moving day you can actually relax and enjoy it.
Start packing early
Start packing as early as you can, because there is nothing more stressful than trying to pack up a whole house in a day or two. By starting early, you can also use it as an opportunity to declutter, so you aren't moving anything that you don't actually need with you.
Start with items you know you won't need in the run up to the move and work down to the essentials. Label each box with its contents and the room it is for – this may feel like it might make the packing process longer, but it will make the unpacking process a whole lot easier.
Pack a moving day survival kit
Pack a separate box that has everything you will need on moving day. The last thing you want is to be searching through all your boxes for the kettle, when you are gasping for a cup of tea whilst attempting to arrange furniture in your new home.
Organise storage
Storage will eliminate a huge amount of stress from your moving experience. Firstly, whilst you de-clutter you can put the items that you know you won't need straight away but still want, into a safe and secure place such as Bristol storage.
Secondly, picture the scene – it is moving day and your beloved sofa won't fit through the door! What do you do with it? Well, luckily for you, you have organised storage, so you have somewhere to put it while you work out what you are going to do!
Make a 'to do' list
One reason moving is so stressful is because there is so much to think about, plan and organise, so even the most important details can be overlooked. So, before you do anything else make a checklist. Fill this in in date order with everything you need to do, then you can tick it off as you go. 
Have a back-up plan!
You may have spent months planning this day, but unfortunately not everything goes the way we plan – this is when things fall apart at the last minute and we become the most stressed. So have a back up plan – that way you have Plan B to turn to, completely avoiding the stressful situation.
Category: Local News and Sport