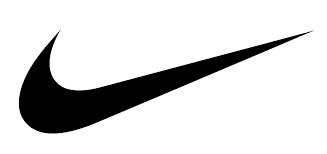 It's fair to say that if you're doing it right, starting a business is overwhelming. Between worrying about locations, products, staffing and everything else that goes into starting a massive undertaking, it's easy to brush branding off as unnecessary or a waste of time. But proper branding can do wonders for your customer base, and after all, isn't that what your business is all about? More than just your logo, your brand represents everything that sets you apart from the competition and can be a reason for people to forget or remember you. While putting your logo on products to get your name out there through companies through companies like www.iconprinting.com, known for their London based t-shirt printing, your brand is the essence of what your company is so take a minute to consider why it's so important.
When done correctly, your brand will serve several purposes. It will tell the consumer exactly what you can offer and why your business is the way to go instead of the other guys. It also makes your company look professional because you took the time to make everything easy for the customer. If you throw a logo on a shirt that doesn't explain what you do and is poorly designed, what does that say of the products and services you're trying offer? Will they be just as thrown together?
Good branding is also about the way you present yourself, whether it be in a physical location or an online setting. If part of your brand is going above and beyond to please your customers, all of your associates should be displaying this aspect when they interact. If your brand is reliable, then cancelling an order at the last minute or showing up at the wrong time is unacceptable. These may sound like obvious statements, but if they're overlooked, your reputation will suffer and you won't get the same repeat customers you could have had if you did it right the first time.
Branding is much more than your logo and slogan, even those these do play into the brand you've created. And if you're overlooking branding because you are worried about the price tag associated, don't worry. Huge corporations throw money at marketing companies to brand themselves, but you don't need to do the same. A lot of branding is choosing your mission statement and making it apply across your business. If your business is all about providing simplicity, don't create a complex logo and overwhelm your customers with options. Make your store simple, your online presence simple, and your customer service easy to follow. When customers are finished with your services and go to recommend you to friends, the first thing they'll mention is how simple you made the process for them.
Branding doesn't need to be overly complicated to be successful and you don't need Nike's marketing budget to be effective. Just consider what your business is all about and sum it up so that everything you offer is a reflection of your brand.
Category: Business and Politics