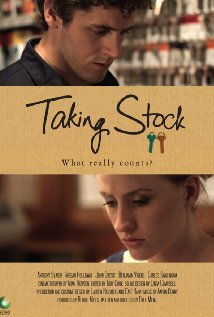 Crystal Palace is a great place to head out to if you are looking to run into Britain's favourite film stars at the moment. Glamour model, actress and TV presenter Kelly Brooke has been giving fans an eyeful as she has been filming scenes for her latest movie, Taking Stock at the interior design store, Do South. Word has spread quickly about the filming which takes place in Crystal Palace and in France and passersby and customers at the Sparrowhawk pub flocked to try and get a glimpse and a photo of the star.
Taking Stock is an independent movie that is written and directed by Maeve Murphy who is a local resident in the area. The Bonnie and Clyde inspired movie features Kelly in the lead role and uses Do South in many of the scenes and there are rumours that the Gipsy Hill Tavern will also be making an appearance. Locals were at first alarmed at the Closing Down sale sign in the window of the popular store and the owner had to add his own sign outside to assure locals that they were indeed still staying open for business.
For fans of the buxom brunette seeing her in action was tantamount to hitting the jackpot at MobileCasino.mobi and the area outside Do South soon became packed with those hoping to enjoy a brief encounter. Kelly was seen in a variety of outfits and seemed relaxed and at ease as she filmed scenes for the upcoming comedy-drama. The 33 year old plays a shop assistant in the movie and was seen behind the counter for many of the shots.
The Celebrity Juice star certainly knows how to attract attention and has also been spotted in the area popping out for coffee with her hair in curlers whilst between takes. She seems unphased by the stir she is creating and is carrying on with her day to day routine whilst everyone else stops and stares. It's not a common sight to see stars on the streets of Croydon, and Crystal Palace is usually more renowned for its pubs and the exciting activities that happen in the "triangle" area, rather than offering a dose of Hollywood style glamour!
Category: Entertainment