Christmas. Though we may all love the family get-togethers and the festive feelings, it can often feel like a struggle to keep up appearances and provide those extra special moments that could potentially land you in the red.


Studies suggest that financial trouble and mental health go hand-in-hand, which is why it's no surprise that Payplan, one of the UK's biggest free debt advice providers, and SANE have come together to tackle this growing problem.
Jane Clack, money adviser at PayPlan, points out that it highlights a worrying trend:
"Every year, we see a very clear debt cycle," said Jane. "People often start to struggle in the summer as they fork out for the annual family getaway and try to keep the kids entertained over the school holidays.


"There's then very little gap before Christmas advertising campaigns begin. We hear from many individuals who get swept up with the whole idea of a big Christmas. It's so easily done and we completely understand the pressure people face at this time of year. Of course, the harsh reality then hits in January, as our figures show. Looking at the last three years, inquiries have gone up by an average of 50% in the first month of the year.
It's important to highlight that it's not always about the money – getting the family together to celebrate is the most important thing, at the end of the day, which is why Payplan have developed a useful animation to show you what you can do to avoid a repeat of your money troubles in the future.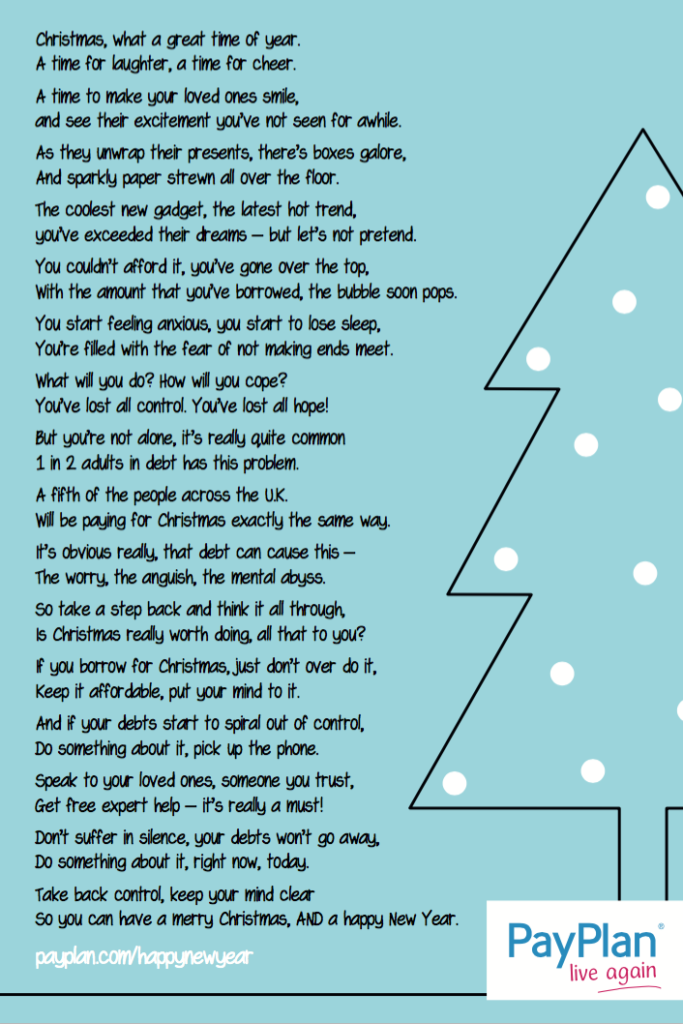 Category: Local News and Sport