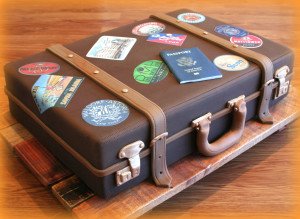 So you've arrived back from a fantastic break or trek, with several thousand photographs bulging the memory of your camera and phone, and now you're wondering how you should display them for everyone to enjoy. Fear not – here are five ideas to put the life into your travel snaps. 
Print
The internet has given travellers the chance to relive their trips of a lifetime in giant print form. Want to glimpse that pool in Spain or that view from your cruise balcony every day? Then why not design and purchase your own giant canvas via a company such as Photobox, which will let you choose the size, format and finish you desire? You could opt for a mosaic-style combination of pictures, or just one giant postcard of that location that you can't let go.
Calendar
A perfect solution to both preserving your memories of the great cities, beaches, forests and oceans, and planning ahead for the extravaganzas ahead. Try to design one with a vibrant picture for each month or week, and judge wisely – do you want a snowy Norwegian scene from a past trip appearing on your 'July' page, for example? Perhaps not – unless of course you're going off to a snowy location or back to Norway in those months!
Mug
A little reminder, as you bring your cup of tea to your lips, of that warming hot chocolate in Alaska or even a strong sake from Japan. A personalised mug or cup could present a photograph of a group shot, a scene, a building or monument, or most likely a loved one and/or travel colleague. It's a lovely simple way of taking a trip back in time, that can be savoured at home or at work.
Photo Book
There are numerous advantages to creating a photobook of your favourite pictures. For one, it's transportable and saves the hassle of having to load up a PC or tablet. That also means that it's probably a suitable gift for the more mature person, and it doesn't just have to be travel; family, pets, and nostalgic pictures will also find their place in such a book.
There's a temptation to shove all of your pictures into the book, cramming pages in a bid to getting all of your memories in print. But, as Digital Photography School states in this guide, sometimes less is more and one picture is enough per sheet. Experiment with different layouts, and take your time – leave the project and come back to it to see if the pages still look as good when you return.
Personalised
For something a little more unconventional consider these ideas from Pop Sugar. Each one is individual and gives you enough control to create something that is meaningful to the moment itself; sand from the beaches, flyers and leaflets, postcards and other items are lovingly placed and combined into pictures or packages to recapture those memories of Thailand, Times Square or Torquay – or wherever you've been.
There are three things to consider for such a project.
Obviously you'll need to think ahead while you're actually on the holiday, because it's difficult to obtain authentic Nepalese snow once you're back in the UK.
Don't take anything that's dangerous or damaging to the environment, such as coral.
If you're buying the items to display, then why not buy the frame or book to display them in the same location, for that extra veneer of authenticity?
Category: Travel