0

New local film society - Crystal Palace Pictures!
Posted by SpeakersCorner , 19 September 2009 · 323 views
film
crystal palace
club
cinema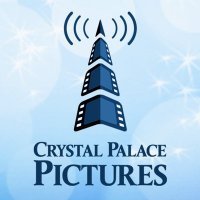 The glamour of Hollywood is coming to Crystal Palace with the launch of a new film society, Crystal Palace Pictures.
Crystal Palace Pictures is a new, not-for-profit film society run by the community, for the community. We launch its first season of films with 'In Bruges' at 7.30pm on the 1st October at The Gipsy Hill Tavern.

We will show the best of independent, world, classic and documentary cinema every other Thursday for a fiver. We've an exciting season of films lined up and I'm looking forward to some good post-film discussions over a beer or two.

We also want to be showcase for local filmmakers. So as well as 'In Bruges,' on our first night we'll show a short film, 'The Broken Jaw', by BAFTA nominated film-maker Chris Shepherd. Chris will be there to introduce his film and answer any questions afterwards.

There's a lot of talent out there and we want to give filmmakers a place they can present their work to a live audience. So watch this space for some of British cinema's upcoming stars. And if you have a film you'd like to show, get in touch!

You can find more information about us, about what's on at our website, www.crystalpalacepictures.com.