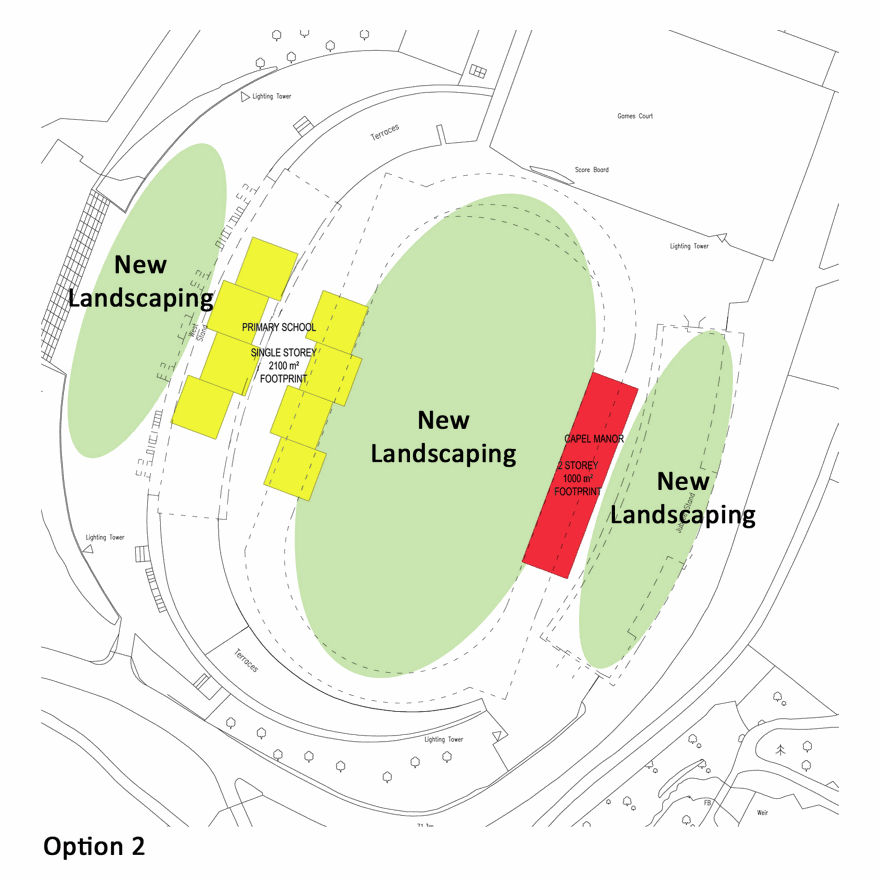 DEVELOPMENT CONCEPTS - STADIUM SITE
We're currently considering a number of options for the stadium site. All assume that the current Athletics stadium stands would be demolished, as they are no longer needed given the event facilities at Queen Elizabeth Olympic Park. Demand to retain a community athletics track is currently under review.
We are evaluating how feasible it would be to put a new two form entry primary school on the site, along with a new building to accommodate Capel Manor College (currently based in the Jubilee Stand).
These would be designed to fit in with the surrounding park setting. The potential location of these facilities is being reviewed, as shown in the high level concepts illustrated.
The feasibility of relocating Crystal Palace Sports Injury Clinic (currently in the Jubilee stand) into the main National Sports Centre building is currently under review.
The rest of the stadium site will be landscaped/ returned to parkland, and linked to the proposed public spaces to the front of the National Sports Centre building.
4249 option2