Following on from the hugely successful 'Save the Sphinxes', this project will look to stabilise this small part of the terraces. We'll be cutting back the ivy, buddleia and trees as much as possible to stop further damage taking place.
Unfortunately, the site is not suitable for children. The clearance will take at least three sessions. Please bring suitable shoes and clothing and bring tools, perhaps some sarnies too. Be a worker, not a lurker and have some fun & meet new people. You can do as little or as much as you want.
Sunday 19 May: 11.30am - 2.30pm
Meet at Crystal Palace Museum, entrance off Anerley Hill
Big thank you to Del Oldham for the photo below: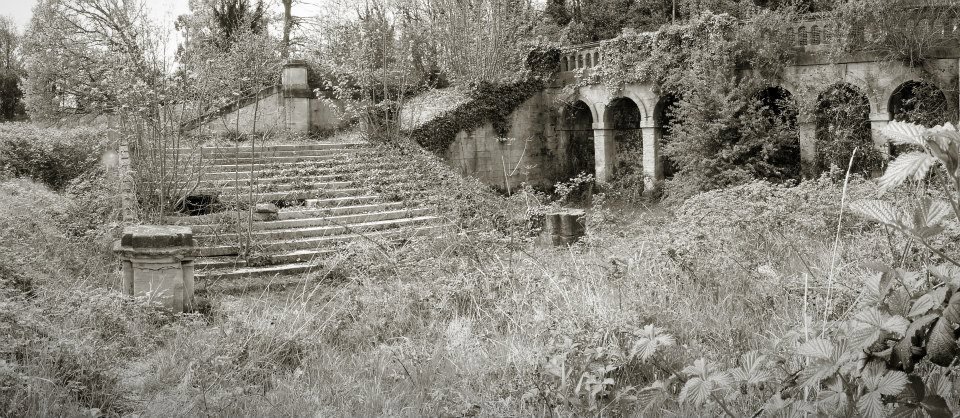 Lots to do as you can see from the photo and we promise volunteering really is good fun; it also helps generate financial investment from funding bodies. Volunteer involvement on the 'Save the Sphinxes' Project was crucial and resulted in English Heritage approving a very substantial grant to conduct condition surveys and establish the works needed for the conservation of the six remaining Crystal Palace Sphinxes and the South Wing steps, which is great news. We hope this will lead to funding for conservation works to start later this year.
If you want to find out more about what we are doing in the park and how you can get involved - all ideas appreciated, you can sign up to our newsletter by following the link. or you can contact us  contact@crystalpalacepark.org.uk or just pop along to say hello and for a chat on Sunday. 
Follow us on twitter: @CPParkCommunity
Join us on facebook: Crystal Palace Park Community