Good evening everybody.
May I thank the admin team for allowing a Cornishman who lives in Yorkshire the opportunity to join your community.
I'm a classic car owner and help to run the Wolseley Forum. We were recently given the photo posted below: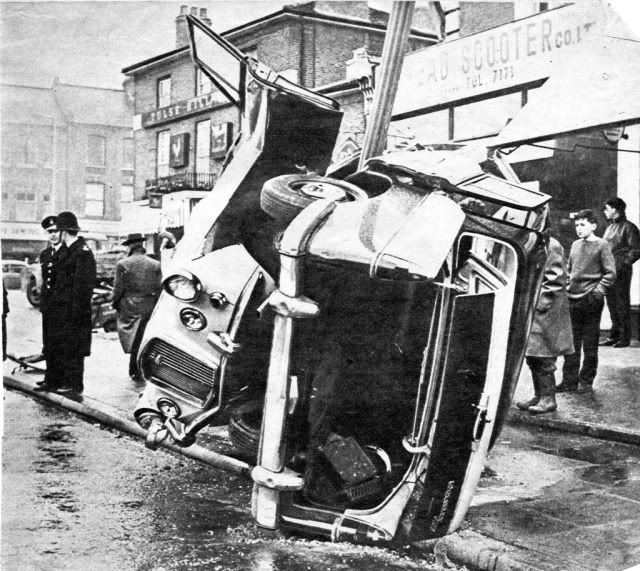 As far as I can work out, this is the Tulse Hill Tavern in the background on the junction of Tulse Hill Road and Norwood Road and would date from the late 1950s to possibly early 60s. It's a spectacular crash and rather goes to show that they don't make lamp posts like they used to...
We were wondering if there are any recollections or news clippings to be had which might just put the story to the picture.
Thank you, your comments would be very welcome.
Penguin45.