Next Monday (24th February 2014) there will be a health workshop taking place in Anerley Town Hall in Penge from 10:00-12:00.
It will include guest speaker Peter Grand, from Bromley Healthcare, who will lead a session about Mental Health issues.
It is a free event and open to all. See the attached leaflet below.
Kindest regards
Andrew Stickells
Communications & Information Projects Officer
Community Links Bromley – 'Supporting Voluntary Action'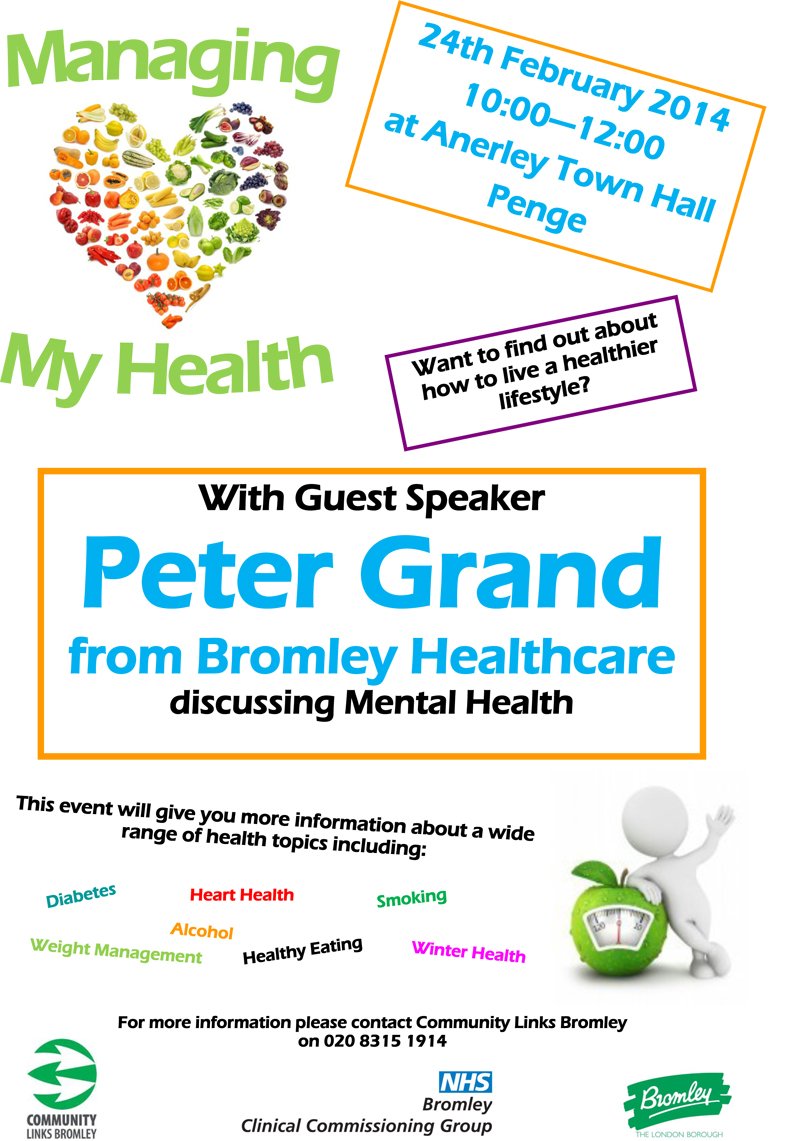 Category: Entertainment