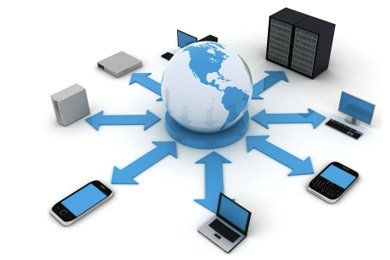 Are you concerned that your website is no longer up to scratch? Symptoms that it is not performing as well as it should might include falling levels of traffic, high bounce rates, low search engine rankings, and low conversion rates.
If you're experiencing any of these, then it could be that your site needs some adjustments to boost user satisfaction. Most brands will look to refresh their websites at least every couple of years, either cosmetic fixes or major overhauls. Here are some areas that you might want to give some attention to on your own site…
Downtime
If your website is offline too often, users are naturally going to avoid it in favour of your competitors. Look at what your hosting provider offers to correct this problem. For instance, when you buy UK2 domain names you receive 24-hour support by phone, email or live chat, so if your site is down, you can be confident that there is a professional standing by to put things right as soon as possible. Unfortunately, not all host companies can be relied on for this, which is why selecting the correct host is so critical.
Slow Loading
There are many reasons why a site might take too long to load, such as excessively large images or videos, or outdated coding. What is clear is that users rarely give the underlying causes too much thought – a couple of seconds waiting, and they're out of there, off to a competitor. Your site need to be structured in such a way as to be instantly readable, or suffer the consequences.
No Mobile Optimisation
It's essential today for your website to be fully-optimised for mobile devices. Smartphones are now the devices of choice for UK internet users, with tablets not far behind. If your site only functions properly on PCs or laptops, then that is a huge potential market you are missing out on. This is especially crucial for e-commerce stores, since many people like to browse online while they're on the go, or actually in a physical store.
Poor Quality Imagery
As mentioned, too many images on a website can affect the user experience negatively, but bad images can also be a big turn-off. What are we talking about here? Think stock photographs, often of people making phone calls or collaborating on projects with big toothy grins. If these people are patently not your own staff, why use them? It just makes your company look fake.
When it comes to images, either hire a photographer to take some of your own products, premises and staff, or take a more roundabout path that looks creative. For instance, if you want to illustrate the fact that your office is a busy hive of activity, don't use a cheesy photo of a group meeting that's already in use on a dozen other sites, use an image of a buzzing beehive. And if you do feel forced to go down the stock imagery route, at least try to make it a temporary solution.
Cluttered Design
If your site looks too 'busy' then it will be off-putting to visitors. You want the information you need to share to be immediately obvious, and cut out any fluff. Websites that are difficult to navigate see low conversion rates – the pathway to your checkout should be clear.
Keyword Stuffing
Few things irritate a reader as much as keyword stuffing. Worry less about cramming every last keyword you need into your copy, and more about making your content relevant and useful to the readers. Think about what they are going to want and need to find on each page; avoid too many big blocks of text, breaking them up with images or paragraphs, and focus on making the copy flow.
Category: Business and Politics