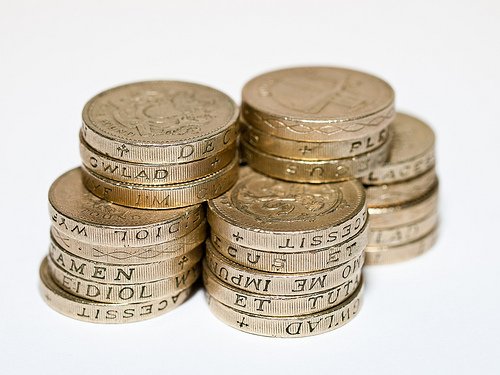 There is an old saying: "Look after the pennies and the pounds will take care of themselves" which means that by making small savings here and there, you can make a difference to your overall financial position.
This saying is just as relevant today as it was years ago. Imagine if you:
had saved just a £1 every week of your life for the last 10 years – today you'd be £520 better off!
ditched your daily £2 cup of coffee, you'd be on average £730 better off after a year!
So, making small changes – swapping your daily newspaper to read it online for free, for example – can soon have a positive impact on your pocket (around £260 a year in this example).
Recycle
It's not just about saving money – you can make money too by recycling some of your old books, CDs, DVDs, games and even clothes. Websites such as MusicMagpie.co.uk and Amazon will pay to take these (good quality, of course) items off your hands. While you won't get huge amounts of cash, the odd £10 here and there soon adds up – and frees up space in your home.
Saving money with daily deal websites
If you haven't yet visited a daily deal website, you could be missing out on savings of around 65-75% on all sorts of things from clothing to gadgets and electronics; holidays to experience days and spa breaks; jewellery to garden furniture and homeware etc.
Also known as 1 day deals or Deals of the Day, these websites enable you to save money on both day-to-day stuff (such as shopping and kitchenware) as well as special items (such as holidays). These limited offers tend to run on a first-come-first-served basis.
There are over 30 of these sites in the UK, so trawling each and every one of them can be quite time consuming (as well as tempting you with stuff you didn't even know you wanted!)
For smart money saving, sign up to a daily deals search engine – one example is www.dealzippy.co.uk. They pull together all the very best deals in to one place and update their website as the deals happen.
For example, some of their top money-saving deals for 2013 include:
£5 for £10 Starbucks Card
Your M&S: £10 EGift Card for £5
Shell  – spend £10 and get £20 worth of fuel at Shell
Extra Long Three Metre iPhone Cable with Delivery, £2 instead of £24.99
Two Cineworld Cinema Tickets, £12 instead of £19.80
If you are the type of person who will get tempted looking at a daily deal site, sign up for daily or weekly email alerts instead. Some, such as DealZippy, allow you to set preferences on the types of offers you receive, saving you time, money – and temptation!
These are just several small ideas on how to make your cash go further. Even just making a few changes will have a positive effect on your bank account and you could soon be quids in!
Category: Shopping