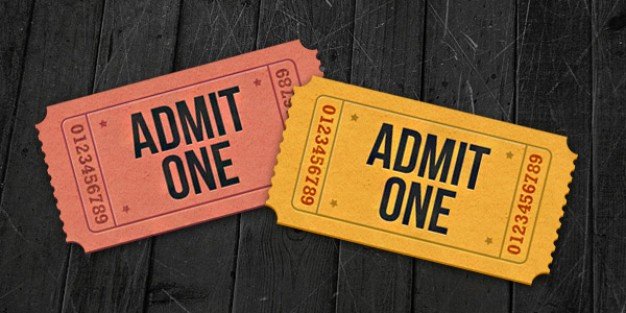 Planning an event in London is not easy – places can fill up months, if not years in advance and the number of interested attendees can be difficult to predict. A lot of pre-planning needs to go into creating a great event that is safe, fun, interesting and has people talking even once it's over.
But being an effective event organizer also means taking care of participants and guests of the event. The most important aspect of this responsibility is ensuring that you have an organized ticketing system. Not having one can be the difference between a great event and one that becomes complete chaos.
So how can you set-up a dependable ticketing system for your event? Read our tips below!
Use safe ticket printing options
If your event is expecting a significant amount of participants, you will need more than just a guest list –  you need actual printed tickets that can prove purchase of the entry. Some organizers make the mistake of leaving ticketing in the wrong hands – often by making colossal mistakes like handing out easy-to-copy tickets or making them themselves. Do not do this – it's unwise!
If you want to ensure that your tickets are secure, you will need to look at stable options that can offer the option of printing tickets for local events. This is an easy system that will allow you to keep track of guest headcount, names and information, customize the tickets to fit the look & feel of the event and most importantly, they are completely fraud resistant. In past events, we've used onlineprinters.co.uk for that same reason, as well as because of their affordable prices, great service, and numerous ticket options.
Keep a guest list
You've booked the location, so you should have a good idea of how many people are allowed at a given time within the event hall. There is always a legal limit, and as a responsible event organizer, you should enquire the exact number from the location manager. With that on hand, make sure that you don't oversell the number of tickets. It's an extremely irresponsible action that can cause waiting lines outside, unhappy customers who will speak negatively of your event, and possibly ruin your reputation or your event management business.
Instead, make sure you keep a stable count of how many people are attending, make an educated estimate on how many you expect to buy a ticket on spot, and use manual tickers to count people coming in and out – much like a night club. This will ensure that you avoid making any mistakes and allow more people in than the legal limit provides.
Define your ticketing system
There is far more to ticketing than just printing – you need to figure out every possible detail and scenario. For example, what if someone has a medical emergency and cannot make it to the event: will they be provided a refund? Asking yourself these questions prior to the event will help make things smooth on the day of the event, as your staff will know how to handle situations.
Among the questions you will need to figure out are:
Will tickets be sold only online or also offline?
Will there be a printing system for the invoice in order to receive the physical ticket?
Will you send tickets through the mail or pick-up only?
Where will you promote the ticketing? Social media is always a good option as are relevant mailing newsletters.
Consider the pricing – will there be discounts for pre-order, bulk order, and so on?
Will tickets come with specific seating arrangements or are they entry-only tickets?
Can customers pay at the door or are all tickets sale presale only?
Will there be any sort of reserve policy (i.e. selling only 90% presale, and 10% on location)
Confirm a refund policy – ensure it follows the law.
Event planning is difficult – but it can be made a lot more manageable with proper organization and preparation. Place the necessary time and investment into a secure and fraud-resistant ticketing system, and remember to try to enjoy yourself once the stress is over!
Image credit: source
Category: Entertainment