Whether you're selling a product, looking to improve branding recognition or simply trying to increase traffic, it's essential to know how to market your site online.
To make your website more search-friendly and accessible to visitors, there are numerous steps to take into account, but it all starts from a few basic steps that are doable even for the inexperienced. Once you delve into the more complicated landscape of SEO, you may want to work with an SEO expert or invest time to learning how to do the job yourself.
Every challenge starts with the basics: the why, where and how. Let's dive in and demystify SEO and it's importance to business owners.
What is SEO?
SEO stands for Search Engine Optimization. It refers to a marketing practice which affects the visibility of a website in a search engine's results (also known as natural, organic or earned results). It's main objective is to improve rankings, drive traffic and increase awareness of the website.
You may better understand this concept by thinking of Google. When running a search, Google displays links to pages that are considered relevant and well-known in order from most to least prominent.
Google's algorithms are complex and unknown to all but their engineers, so SEO takes on a role of experimenting to understand what Google considers when ranking posts and sites for particular keywords. There is a general consensus on the most important aspects to SEO, namely: backlink profiles, authority, use of anchor text, content quality, use of html tags such as subheaders, and so on.
These findings are then implemented to push up pages in the search engine results page (SERP).
How can you make your site appear in search engine results?
Ranking well in search engine searches is no easy feat and often requires developing an SEO strategy.
You may first want to take into account your site's content. Google considers the quality of the content, its organization, and how relevant the content is to particular searches.
Having great content brings an additional bonus: it will encourage people to organically build links to your post, therefore showing search engines that your post is relevant and of high value. Given that backlinks is a major component in Google's ranking algorithm, the more (and healthier) backlinks you receive, the higher your chances to rank in the SERPs.
In order to know if your content is interesting, you can test it out on social media. Social media responses tend to be more honest, allowing you to determine if the content is having the effect you intended on your target audience. Another form of response is through engagement such as likes and shares.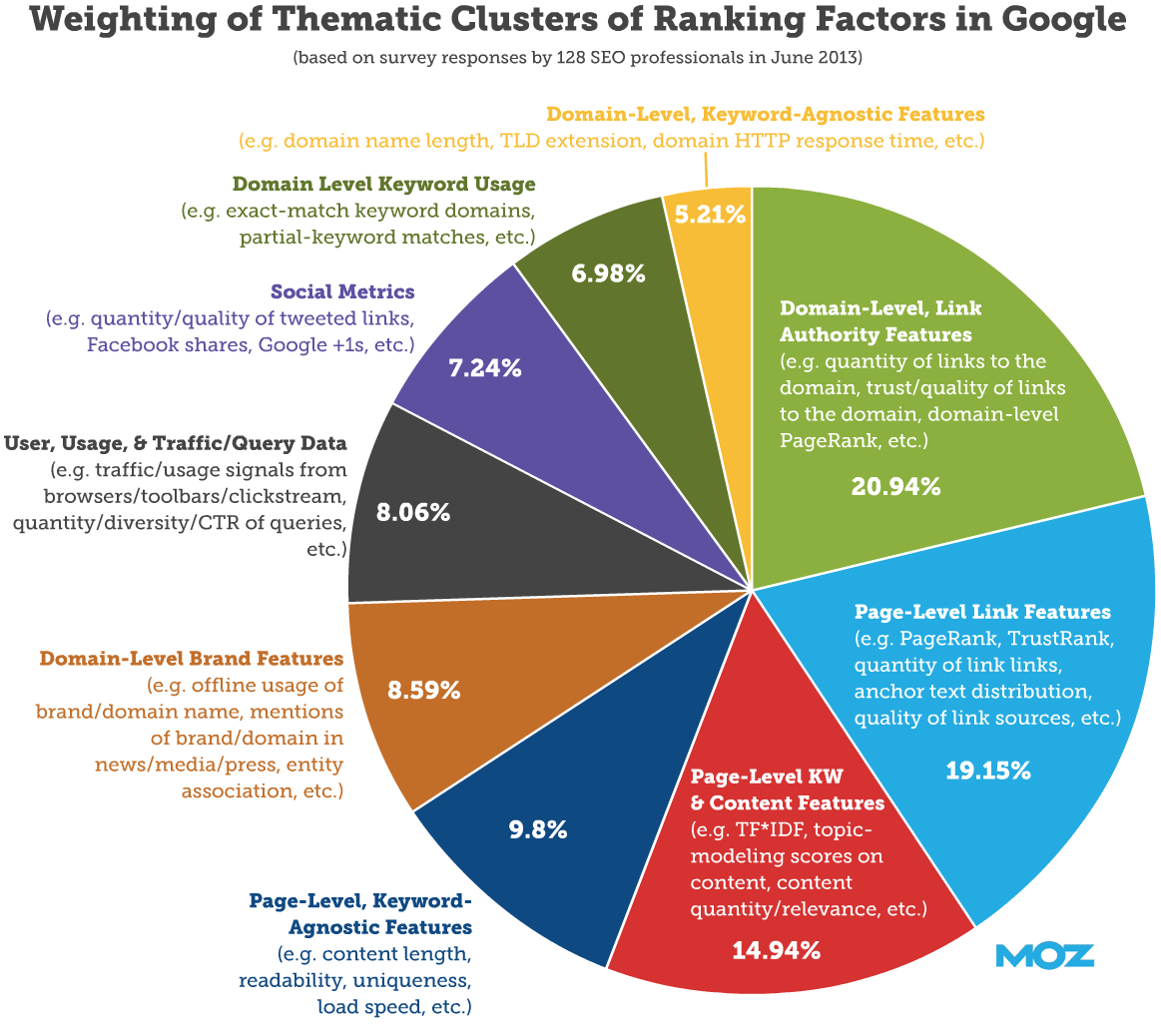 How does SEO work?
SEO affects your listings in SERPs by connecting anchor texts (words or phrases) to relevant pages on your site. Basically it works as quality control for search engines.
As mentioned before, Google's algorithm considers hundreds of characteristics in order to rank posts and pages for particular keywords. So a full SEO strategy should consider at the very least the top 10 search engine factors as judged by experts in the field.
In order to increase your relevance, backlinks are of highest priority. However, keep in mind it's not about the quantity of the links but rather the quality. In an ideal world, if your content is relevant and interesting, it will inspire organic backlinks. In reality, even the best content can end up without any backlinks, so pushing it out through social media and manual outreach is imperative.
Why does my site need SEO?
The reality is that although social media can generate traffic to your site, the primary method of navigation for Internet users continues to be search engines.
If your site is not visible or cannot be found in search engines, then you are missing out on potential clients, sales opportunities or the chance of increasing your traffic.
Targeted traffic to your site provides publicity, revenue and exposure unlike any other marketing strategy. It's one of the most valuable marketing channels.
Can I do SEO myself?
The deeper you go into SEO, the more complex it can become. However, if you're running a basic website in a standard CMS platform, it's possible to understand and eventually manage the SEO yourself. The information is within your reach and the basics in itself are simple enough.
Resources abound on the internet, whether it be guides, courses or blogs consistently sharing tips, case studies and guidance. Neil Patel's blog is a great place to start. As one of the best known digital marketers and entrepreneurs in the SEO industry, his content is some of the most revered, well organized, and practical resources on digital marketing. He is followed by experts and amateurs alike, and his down-to-earth writing style is easy to follow and implement.
Once you have grasped the basics, increase your knowledge constantly by keeping up-to-date with Google updates, reading expert case-studies, tips and articles, and repeatedly optimizing your site. Stay ahead of the game by learning about trends and implementing them long before your competitors.
SEO is a continuously evolving industry and as a business owner, your strategy will have to evolve side-by-side.
Category: Business and Politics