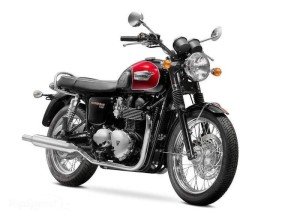 Whether you are buying your first motorbike or upgrading your current one, you need to ensure you get the right one for you, each time.
With so many available in all different shapes and sizes, choosing one that will suit your needs requires careful research and consideration. So, to give you a helping hand, here is the buyer's guide to finding the right bike.
Are you restricted by your age when choosing a bike?
You can be restricted by your age and the type of licence you hold when choosing a bike – if you aren't sure what these are then you can find out more here. But basically if you are over the age of 21 and hold a category A license then the only restrictions you have when choosing a bike are the ones you put on yourself.
What will you be using the bike for?
This is quite an important consideration, because if you are looking for a bike to use for leisure, you will be looking for something very different than if you need it for commuting. Once you know what the bike will be used for you will be able to narrow down your options. To determine which bike is best for you will require some research…
Research which ones are available
Before you even start looking at bikes it is important to do your homework – research the bikes and find out which ones are available. There are 7 basic types: Sport Bikes, Scooters and Mopeds, Naked Bikes, Custom/Cruisers, Adventure Sport and Touring Motorcycles.
A Sport Bike, for example, is built for speed and has instant acceleration – so probably wouldn't be ideal for a novice rider. These bikes often have much higher insurance than those in other classes and insurance companies often won't even offer cover for these powerful bikes to a first time rider.
Know your limits
As mentioned above, the power and therefore speed can vary significantly across different types of bikes.
An inexperienced rider choosing a powerful bike that is beyond their ability to control can end up in serious accidents – which is why many companies won't even consider insuring in these circumstances. 
It is important to know your limits and buy a bike that you know you can operate safely. Starting with a slower bike will make you a better rider in the long run and once you gain confidence and experience you can upgrade to a more powerful model.
Are you looking for a second hand bike?
Next you need to decide if you want a new or used bike. If you want a second hand bike than there are a few things you need to consider – does it have a valid MOT and service history? Does the seller's ID match the name on the registration documents? What is the bike's history? If you don't know much about bikes perhaps take a friend who does. 
Check out a Triumph motorcycle dealer in London to get an idea of your options and perhaps take a few for a test drive!
Set a budget
Make a checklist of everything that you require from the bike – and then set yourself a budget. Remember to include insurance and safety gear as well as ongoing maintenance in your budgeting. If you are on a tight budget then a smaller, less powerful bike will be cheaper to run, tax and insure.
Finding the right bike is a big decision – choose the wrong one and you could find that you don't enjoy riding it.
Category: Travel