December-born babies come under the sign of Sagittarius if their birthdays fall before 21st December, then after this date the astrological sign changes to Capricorn. Sagittarius is a fun, lively sign and they usually have a great sense of humour. They are the last of the fire signs in the zodiac and have many typical traits that describe their characteristics.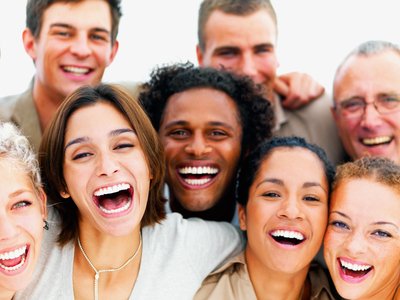 "Closeup portrait of a group of business" (CC BY-SA 2.0) by LyndaSanchez
Typical Characteristics of Sagittarius
Sagittarius is an optimistic sign and one that usually does well in business. Imaginative and often very creative, they love people and therefore communicate well to express their thoughts and feelings. They love to travel and experience different places and new cultures. Sagittarians have a strong independent streak and those in a romantic relationship with them need to understand this, otherwise they could suffocate them. Some Sagittarians can feel restricted in a relationship and if it isn't addressed, then they can sometimes just move on. They are a loving type and have a strong sense of romance, so wanting to make their partner feel special, is important to them.


"beautiful faces" (CC BY 2.0) by tommerton2010
The Sagittarius Woman
She is beautiful with a contagious laugh, an infectious sense of humour and a diary crammed with sociable events. The Sagittarian woman loves life and everyone that comes with it. She is active, physical and very likely to be a list maker. She adores her romantic partner and will make sure they know it. She can sometimes appear critical and a little impatient because she says it how it is. Honesty comes top of the list for the Sagittarian woman and she would much rather lay all her cards on the table than hide her feelings. She is a good businesswoman and strives for the best in life with plenty of goals and ambitions, so she needs her partner to have a similar outlook. She is compatible with Aries, Sagittarius, Gemini and Libra.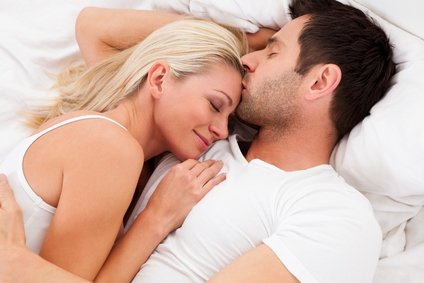 "Loving couple lying in bed" (CC BY-SA 2.0) by LyndaSanchez
The Sagittarius Man
He is the life and soul of the party and if it's his own party then he will be milling around doing his best to make sure everyone is enjoying themselves. He needs his independence but he will always make sure his loved ones are cared for and feel loved. He may seem selfish or short-tempered sometimes but he often doesn't realise how he's being. He has the ultimate 'foot in mouth syndrome', and should perhaps learn to think before he speaks. He will do well in business and often climb the ladder to the top. Sagittarian men have a knack of sweet-talking the boss or work colleagues with his mystical language of persuasion and honesty, showing them he is a dedicated and loyal co-worker. He is compatible with Leo, Cancer, Taurus and Sagittarius.
How to Attract a Sagittarian
Whether male or female, Sagittarians are sometimes slow to commit in a loving relationship. This is because they base most of their life on honesty and loyalty and therefore need to make sure that their potential partner has the same thought process. Because they have a strong independent streak, they often also need time to adjust to being in a relationship. They can see through anyone who is fake or charming, and they can easily spot someone who is not an open book. They are attracted to honest, open people who may have an air of mystery about them and a Sagittarian will work hard to peel back the layers of someone they are keen to get to know. Once in love, they are loyal, passionate and loving.
Category: Entertainment