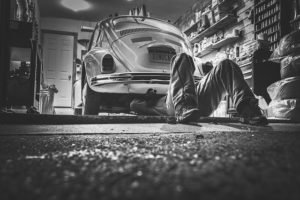 Before you take your vehicle for repair and maintenance, you need to make sure that you're making an educated choice when picking a shop.
Not all shops and mechanics are created equal – some are a better fit for your vehicle and needs. So how can you find a trustworthy and skilled mechanic to handle any maintenance and repairs?
This quick guide should help you make the best decision.
Find a shop for your brand of car
Garages tend to specialize in certain brands as tools and replacements can vary from brand to brand. Those focusing on your car brand and model likely have training and proper equipment to fix your vehicle and do any necessary maintenance.
Do your research
We live at a time and place when all types of business need online representation. That provides us with the handy ability to do research and find important pieces of information on the internet.
Try to find reviews from former and current clients – how did they feel about the service and the speed? Is the repair shop trustworthy?
Appropriate column lifts
Some vehicles are significantly heavier than the average smaller car models. If you're driving a larger vehicle like a truck, you can't trust all mechanics to carry the appropriate column lifts to handle the weight.
Before committing to any mechanic, make sure they have top-notch mobile column lifts at their disposal that would safely lift your vehicle if the need arose.
Check for certification
Both garages and mechanics must go through a certification process in order to do repairs and maintenance on vehicles. Ensure that the certification exists and is still valid.
Try a small repair or minor maintenance first
Before jumping into a large repair, trial the mechanic with smaller repairs or some maintenance items, such as oil changes or wheel replacements.
This should give you a feel for the level of professionalism, speed and service offered by the mechanic.
Ask about warranties
Warranties vary from shop to shop, so ask what kind of guarantees are offered, particularly for repair work. You don't want to be in a situation where money was exchanged for repairs, only for the vehicle to break down shortly after.
Category: Business and Politics