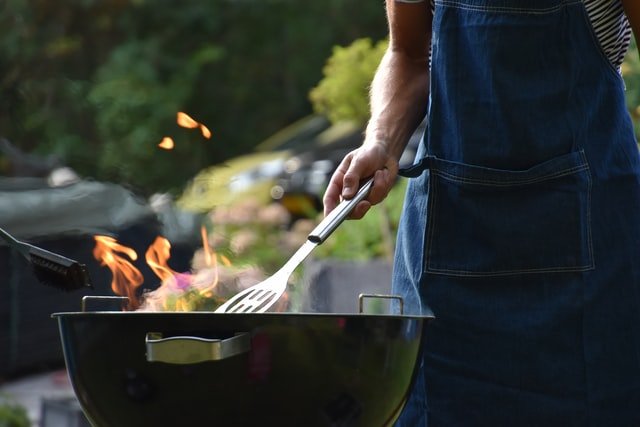 Are you missing those long summer days with a cold beer in your hand and a burger in your belly? If you are planning a BBQ sometime soon to welcome friends and family back into your home, here are some tips to keep in mind to save money on buying everything you need to host the event. Follow them, and not only will your summer BBQ be the envy of all your neighbours, but you will also have a few pennies to spare.
Prep your garden
If you are someone who has spent their time in lockdown working on their garden, the chances are that your outdoor space is already ready to welcome back guests. However, if not, now is the time to get to work. You can't host a BBQ if your garden is a mess, so simple things like tidying up your lawn and planting new flowers for summer can make your green space even more inviting. If you are in need of new garden furniture, save money by looking online for old second-hand goods. £1 stores are also great places to pick up cheap outdoor accessories like fairy lights and cushions. Don't worry if you have a small garden; there are also plenty of ways to make it look cosy on a budget.
Shop online
Shopping online is another great way to save money on all the necessary items that you need to host a summer barbecue. Not only can you compare prices across stores, but you can almost always find substantial discounts to take off your order. It is always worthwhile checking weekly circulars for further discounts from some of your favourite stores, which might have the exact thing that you are after but also heavily discounted!

Use what you already have

Before you go shopping, check the cupboards and the garage. Save money on cutlery and plates by using what you already have rather than buying new crockery and dishes for the event. Your friends will not mind if they are using odd knives and forks rather than a matching set! As long as they have something to eat off, it really isn't worth buying a new set of plates. Plus, by using what you already have, not only will you save pennies, but you will be making an eco-friendly decision as well.

Have a potluck dinner

A potluck dinner – where everybody brings one dish to share – is a sure way to save cash. You will end up with a gigantic feast of many different dishes, and all you have to prepare is one plate of food. The basic rule of thumb is that everyone says beforehand which dish they are going to bring so that no one does two of the same! For example, one party could bring cold salads, and another could bring burgers and sausages. Then burger buns, condiments, burger toppings, drinks, puddings, and other nibbles can be distributed amongst your guests of what to bring.

A barbecue in the summer is a great way to welcome back friends and family into your garden after a long period apart. Most importantly, remember to stick to the new rules and regulations, but also have fun!

Category: Entertainment