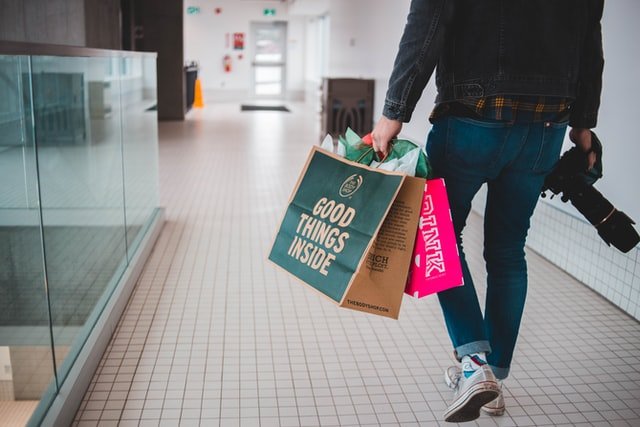 Is your wardrobe in need of a springtime overhaul? If you are hitting the shops sometime soon in search of a few new statement pieces to show off as the weather heats up, here are some springtime shopping tips to keep in mind to maximise your success. Follow them, and you will be certain to wind up with a closet full of clothing that will last you for many years to come.
Love it or leave it
If you are someone who spends hours contemplating whether or not to buy a specific piece, think again, you should only ever invest in an item of clothing if you fall in love with it at first glance. Don't forget to try it on first, though. An item can look extremely different on the rack compared to on your body. This is why it pays to try on clothes that you might not ordinarily be drawn to visually. You might be surprised to discover that they enhance all of your best features!
Choose boutique stores
Rather than steering your attention to the franchise stores, you can often find a variety of amazing deals if you consider boutique and independent clothing stores. You might just be surprised at how great the clothes you can get from places like this. When you are seeking inspiration, why not consider designer plus size clothing outlet stores. Places such as Froxx can provide you with the finest plus size clothing and specials in the country, leaving you looking fabulous this spring.
Set a budget from the start
Embarking upon a springtime shopping spree can be dangerous if you don't do so with a strict budget in mind. Calculate your finances and decide beforehand just how much you can afford to spend on your trip and precisely which items you are going in search for. That way, you can avoid over-spending, as well as any disappointment by avoiding trying on any items that exceed your budgetary limits.
Take a friend along
It is always worthwhile to get a second opinion when it comes to an item that has caught your eye. Plus, shopping with a close friend or relative by your side only amps up the excitement and the fun of it all!
Know what colours look great on you
Unless you are aiming to build a gothic wardrobe, it is important to have a good general idea of which colours best match your skin tone. The basic rule of thumb is to avoid any colours that closely resemble the shade of your skin. For example, those with olive skin tones should steer clear of greens, and those with brown skin tones should avoid beige and tan coloured clothing.
Brush up on springtime trends
As everyone knows, fashion trends are constantly evolving, so it's important to keep up to date regarding these changes. Some of the leading fashion trends for 2020 include strappy sandals, voluminous dresses, and quirky handbags, to name a few.
Most importantly, be sure to enjoy your shopping experience. It is, after all, the experience itself that is just as rewarding as the trendy summertime clothes that you end up with!

Category: Shopping